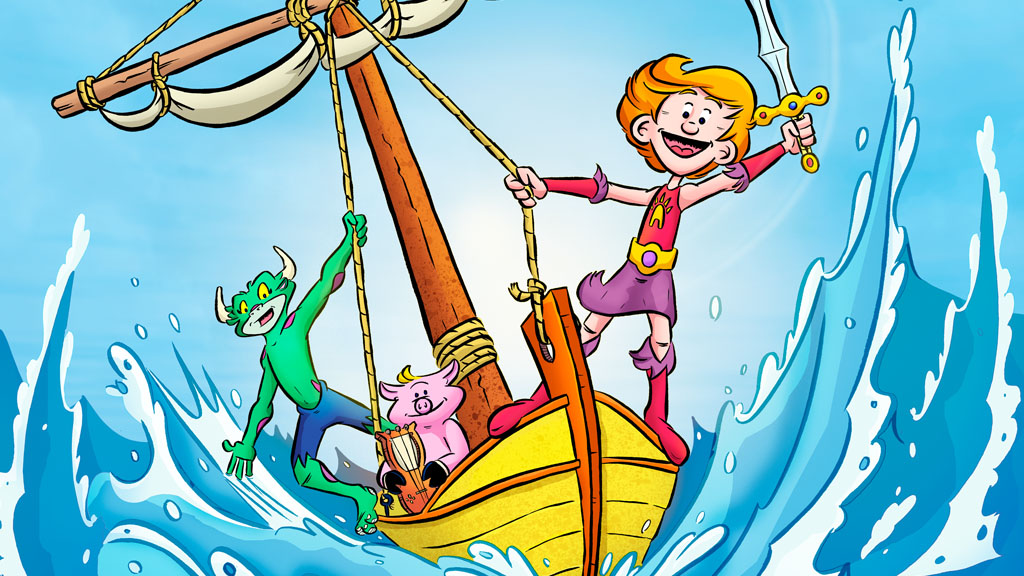 I have some exciting news friends – a brand new Kid Beowulf book is on its way! Kid Beowulf – Songs & Sagas sets sail this summer. This one collects five short stories from the world of Kid Beowulf. These are the stories between the stories, they range from light and comedic, to dark and fanciful; they feature characters you've glimpsed in the main books but now get a chance to learn even more about. Over the years I've released these individually as the Kid Beowulf Eddas, but now that I have enough of them I'm going to compile them into a single volume.
In between the main books I always set aside some time and space to explore the side characters or events I couldn't fit into the main story line. This all began way back in Book One, when the Dragon revealed to Hrothgar that he met his father, Shild long ago. At the end of that encounter Shild lost a hand and the Dragon lost his eye! I knew that was a story I needed to tell, but it wouldn't fit in the big book, so a side story, Shild and the Dragon, was born.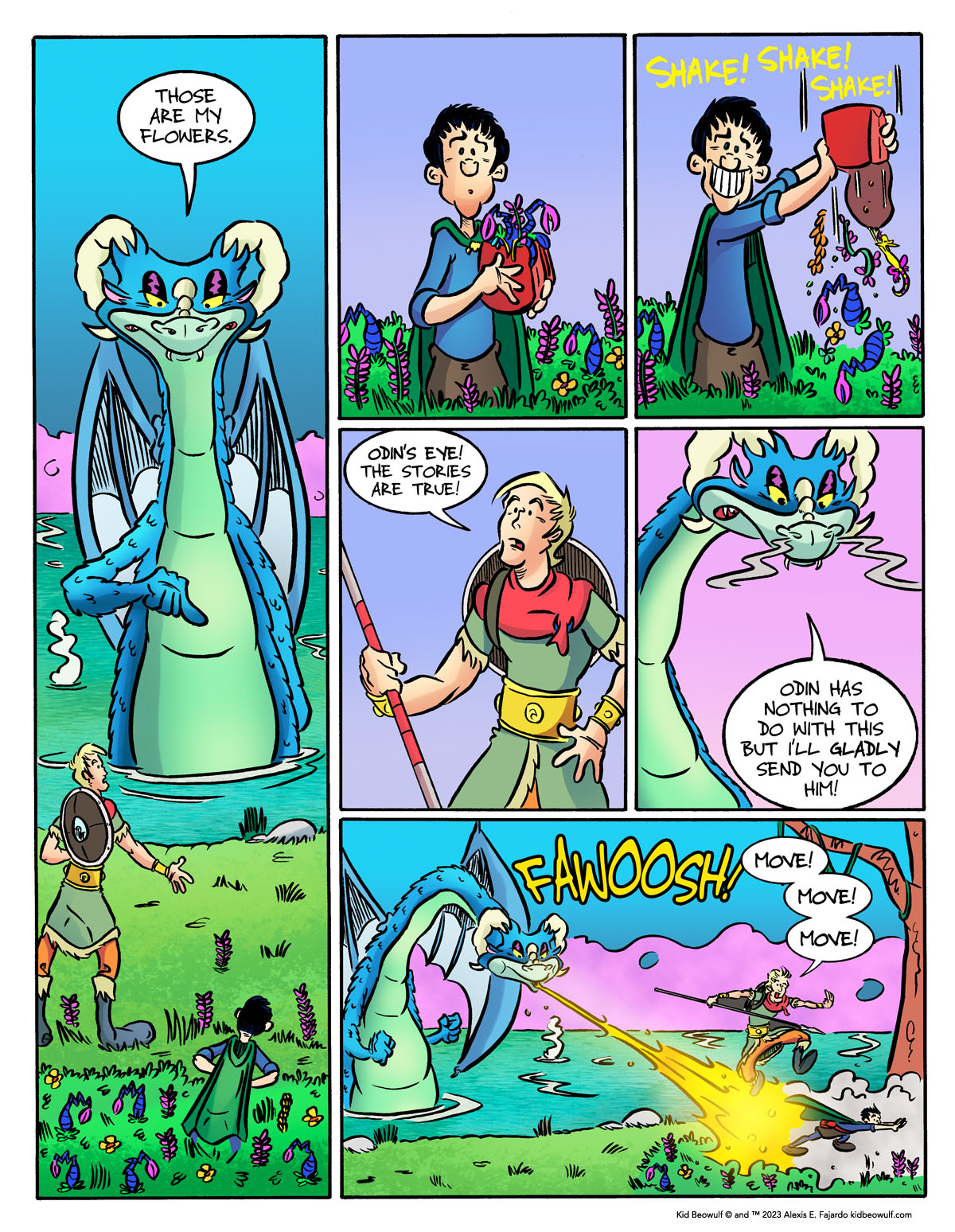 It was a fun to do that short story (and it didn't take as long as a graphic novel either!). Since then I've used the format as an opportunity to expand my storytelling skills. Could I do a short comedic adventure? See: Lookin' for Lingonberries. What about a jail-break story with multiple narrators? Go read Paladins Tale. Or a wordless comic that featured a life and death chase in the dead of winter? Check out Lay of the Last Survivor.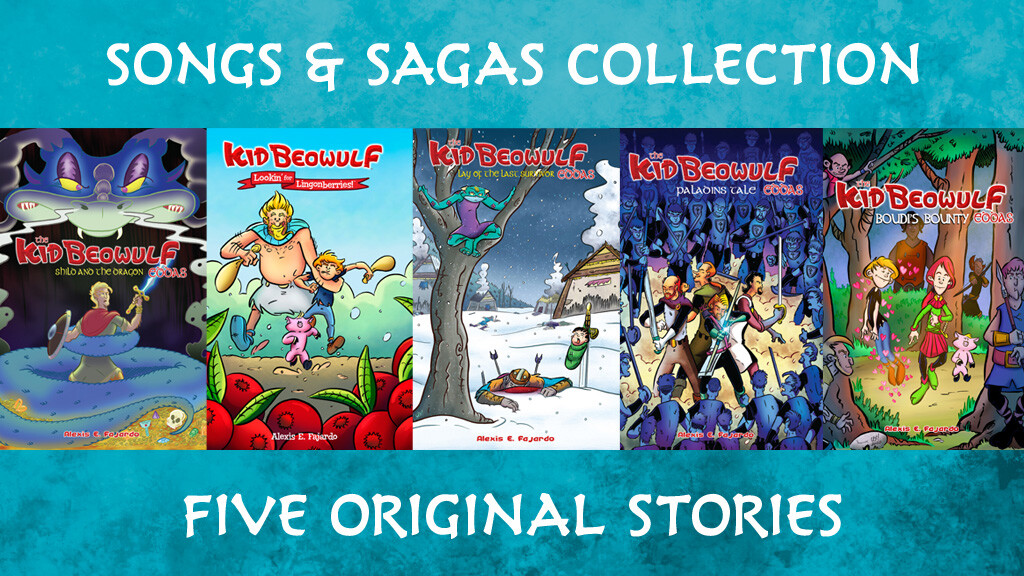 Each one was a fun experiment and a challenge and it helped me level-up for the next big story in the main adventure. Now that I have enough of them (five total!) to fit into one book, I'll be running a crowdfunder campaign in July to fund the print production of Songs & Sagas.
I'll be sharing more about the campaign as it gets closer, in the meantime you can revisit some of those stories on the website and can preview the campaign here.