Teach Kid Beowulf
"This book is the perfect example of the power of graphic novels as meaningful literature that deserve a place in every classroom."

Tim Smyth, Educator historycomics.net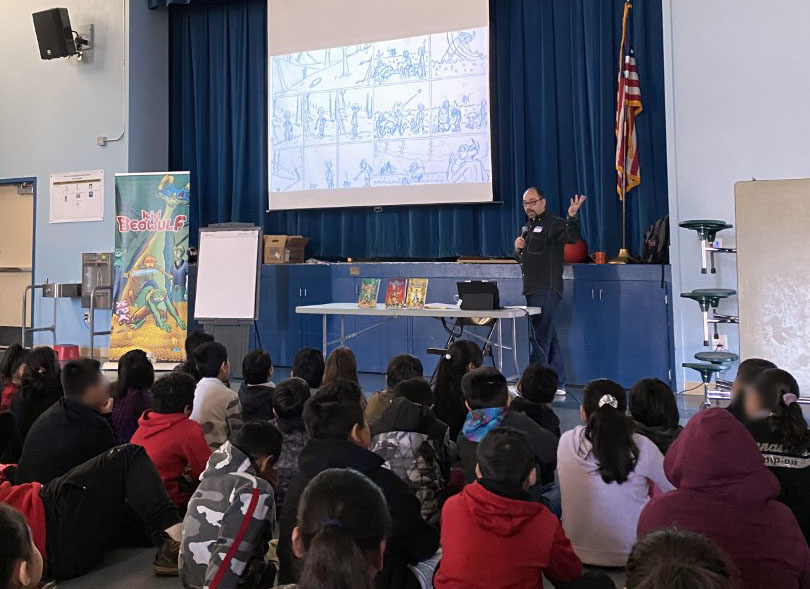 Teachers Guides
"An engaging, action-packed, and modern adventure that smoothly introduces middle level and high school level students to the traditional Beowulf. Fajardo has hit a contemporary, literary, home-run."

– Katie Monnin, PhD, Teaching Graphic Novels
Download the teacher's guides for free and bring Kid Beowulf into your classroom for engaging discussion.
Author Talks
"Lex was a big hit at our campus with the students and staff! Awesome, fluid presentation. My principal kept turning to me and saying, 'This is so cool!' It's been a week already and the kids have not forgotten – they want to read Kid Beowulf. There's a waiting list."

Rosie P. School Librarian, Santa Rosa, CA
Invite Lex to your classroom for a lively conversation about creating comics using history, mythology, and the classics!