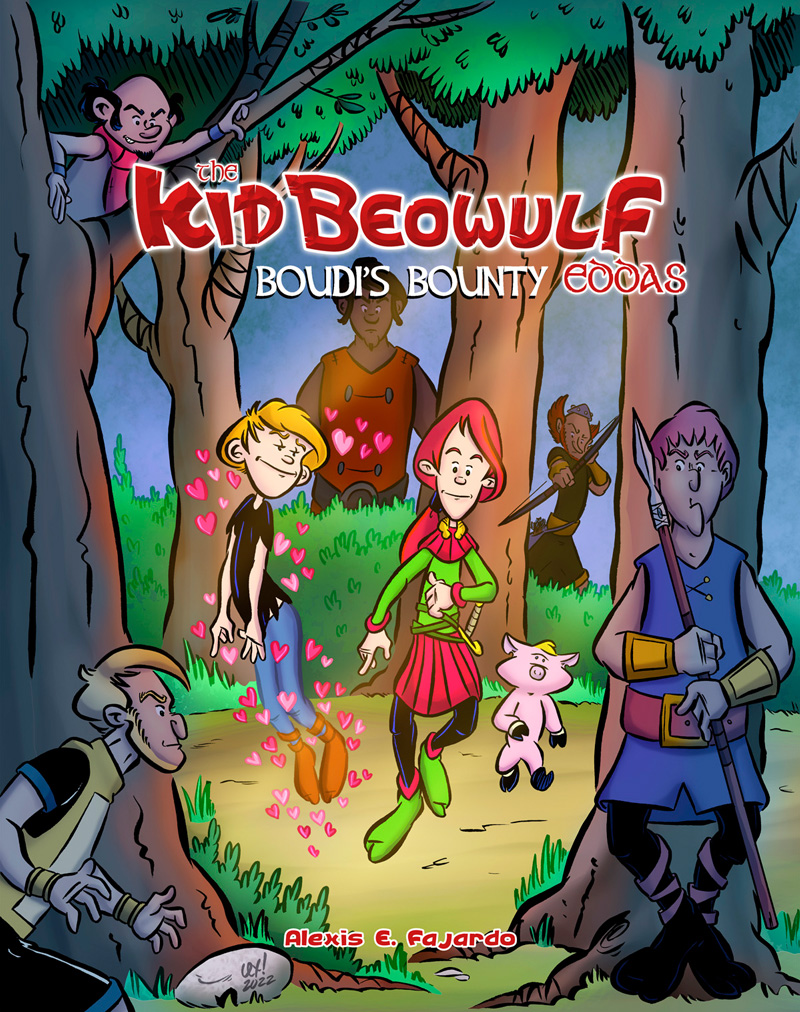 The newest Kid Beowulf short story, Boudi's Bounty launches today, right here on the website!
After many adventures on the road, Beowulf and Grendel are finally going home. It's a bittersweet goodbye when Beowulf says farewell to his traveling companion, friend, (and sweetheart?) Boudi. But Beowulf isn't the only person whose sights are set on the charming girl – a band of bounty hunters are on her trail and the mysterious secret she carries!
If you've been a patron then you've seen this story take shape over the last year or so and now it's finally ready to share. This story is exclusive to patreon backers, all you need to do is login to this website (in the top menu bar) and Episode 1 "Odes & Openings" (pages 1-5) will be available to read. New episodes will drop here on the website every Saturday.
If you are coming to Kid Beowulf for the first time, welcome! I'm glad you're here. Take a look around the site and enjoy some free stories from the Archive. Now is the perfect time to join the fun on patreon! Being a patron gets you access to exclusive comics like Boudi's Bounty, brand new monthly comics, behind-the-scenes process material, and it gives you a place to share your love of comics, adventure, mythology, and history – the core ingredients to any Kid Beowulf story!