I have a few penciled pages to share here from Boudi's Bounty. This sequence features one of our "weedy" bounty hunters – who at this point I've named "Ragwort" – spying on our friends. Ragwort takes a liking to Leo's stew and a ruckus ensues. He leaves behind a mysterious codex though which puts another wrinkle in our story.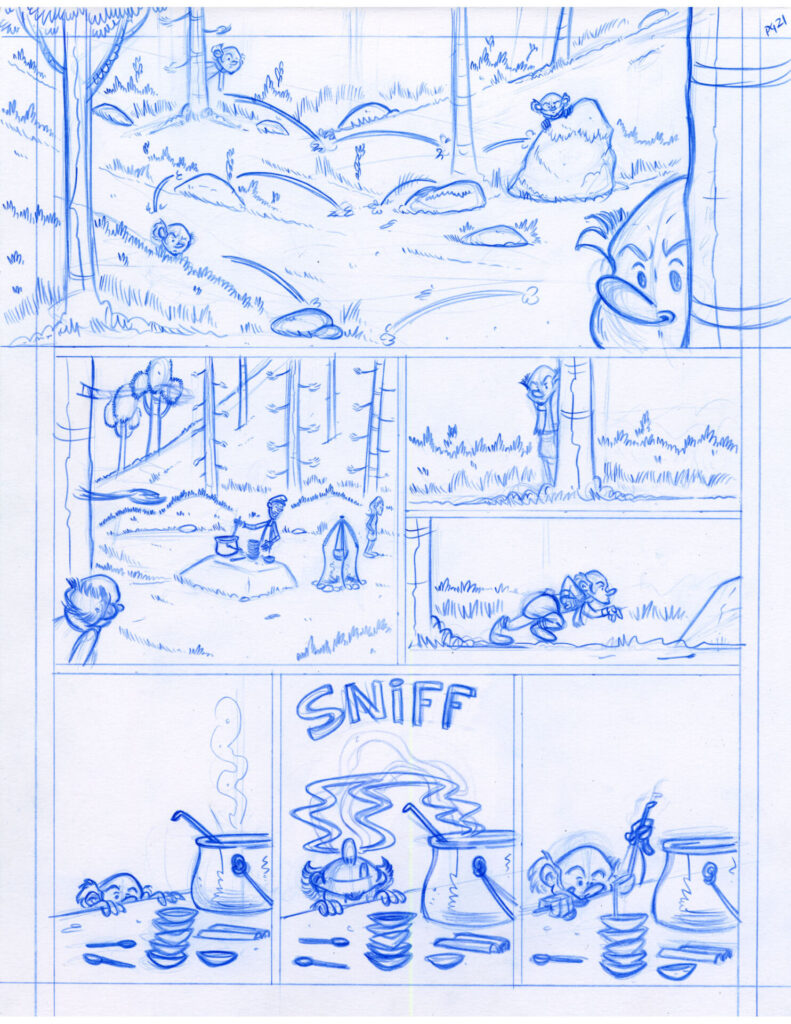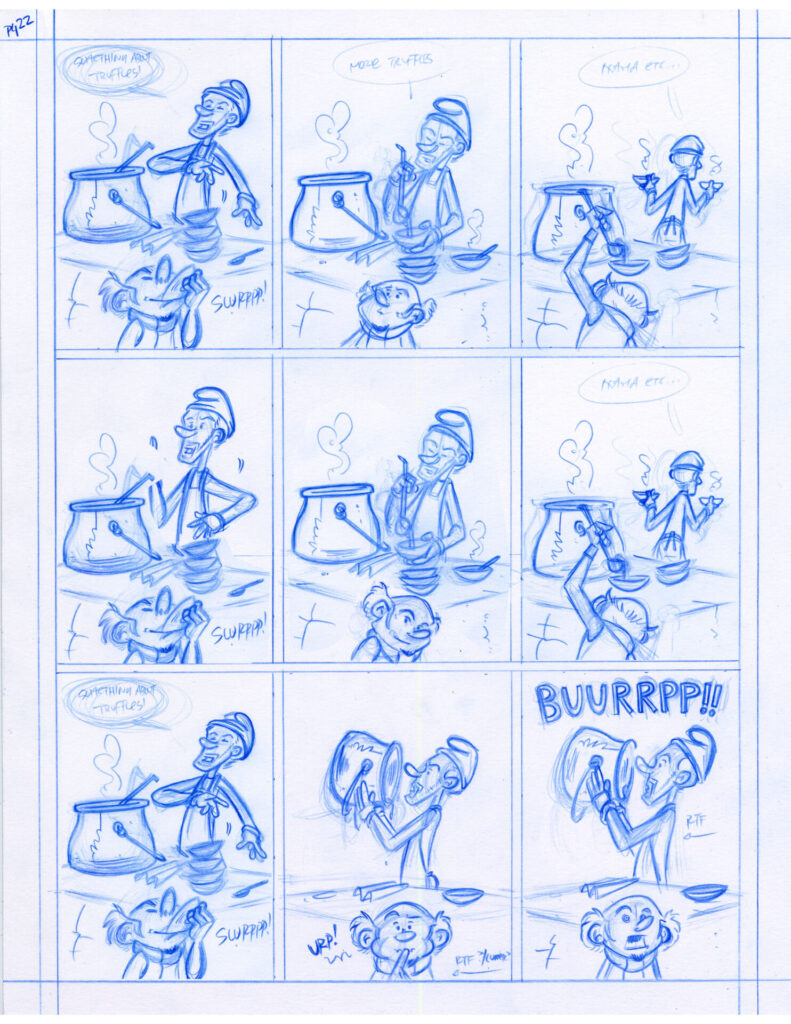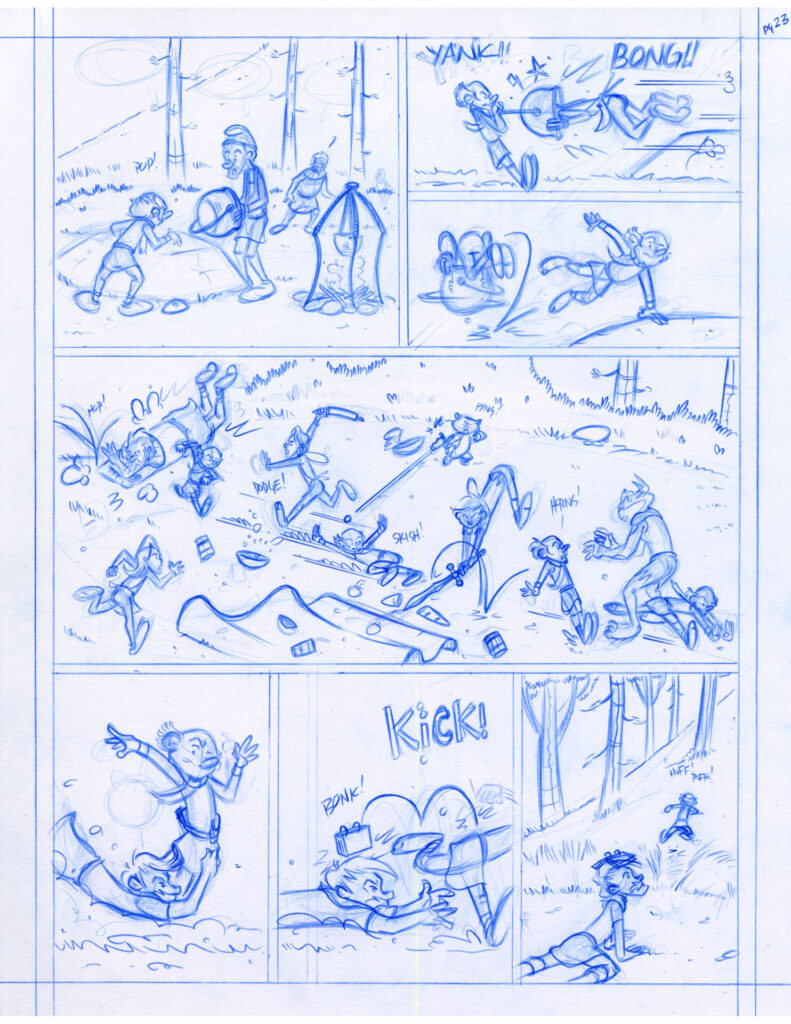 The story is coming along nicely, I've finished penciling all 70 pages and am now just hunkering down at the drawing table to ink. Inking is probably my favorite part of the process – the *thinking* part of making comics is mostly over and I can get into the flow of the inks. I am doing the majority of these pages with the dip brush, which does make the whole process take longer but I think the result will be worth it. I'll share a few inked pages in the next production update.
The inking stage also means I get to listen to podcasts, audiobooks, interviews, etc…another reason I prefer this stage to others – I can pretend to feel even more productive 😉
I'm wrapping up The Destiny Thief, a collection of essays on writing by novelist Richard Russo and I'm also in the middle of Secrets of Story by Matt Bird (can you tell I'm on a "writers on writing" kick?).
If you have a recommendation for a good audiobook or podcast send it my way!