In this action-packed graphic novel, twin brothers, Beowulf and Grendel are lost in ancient Italy, trapped as slaves who must fight for their freedom in the gladiatorial games. There in the arena the brothers will battle fearsome warriors, deadly beasts, and meet another pair of twins, Romulus and Remus. It all leads to the founding of the world's most epic city: ROME!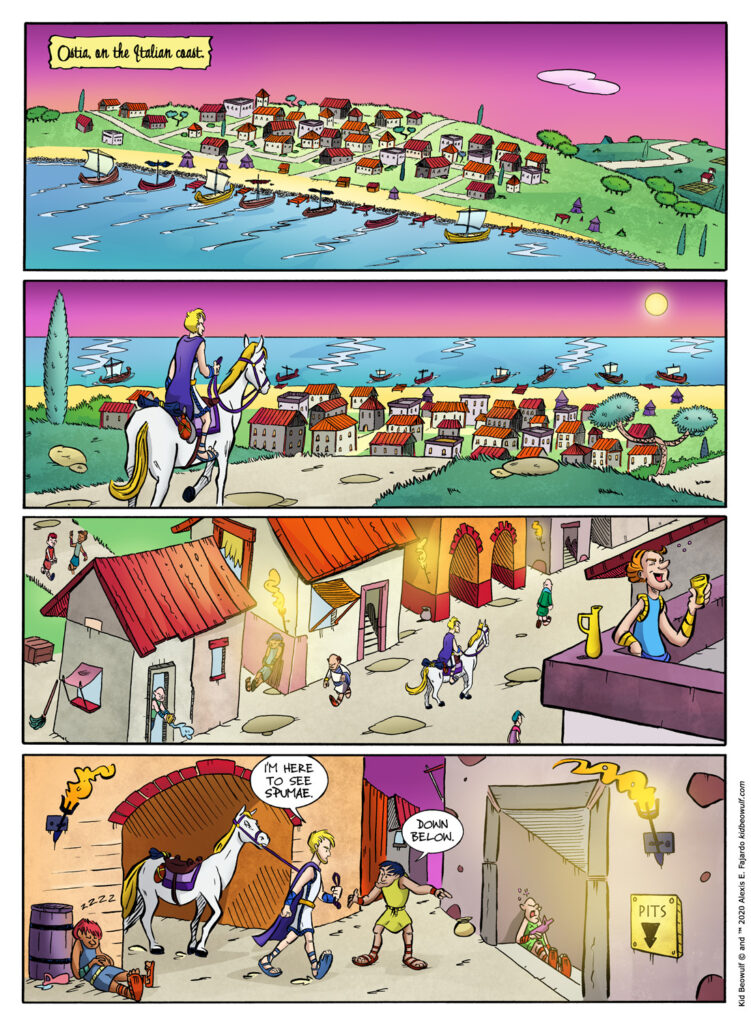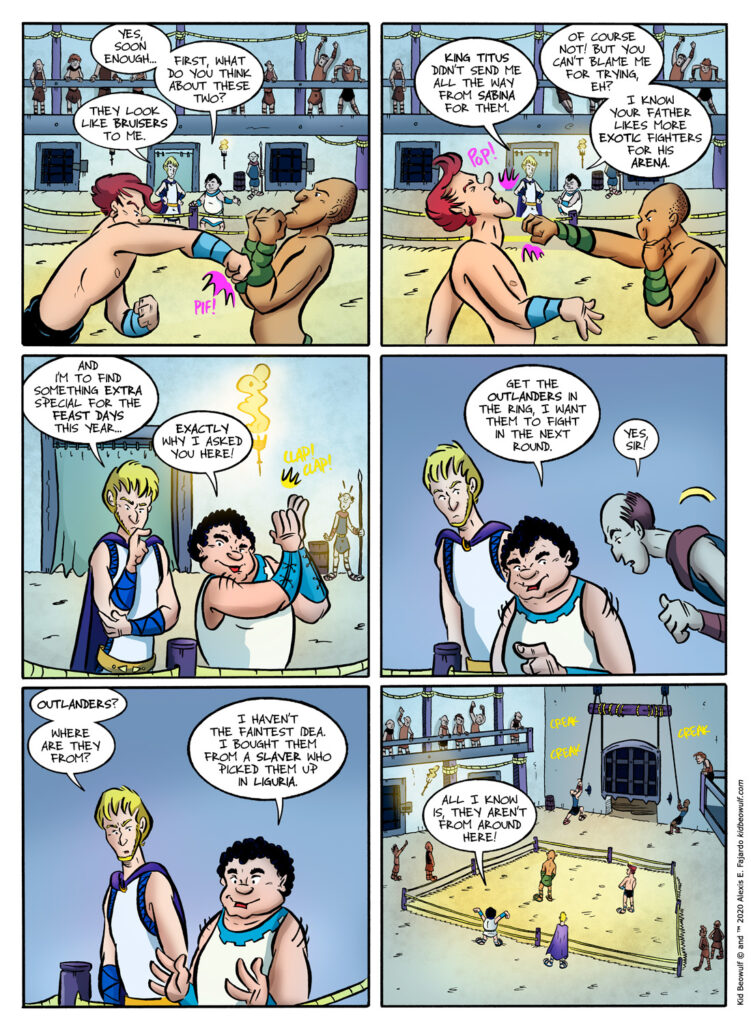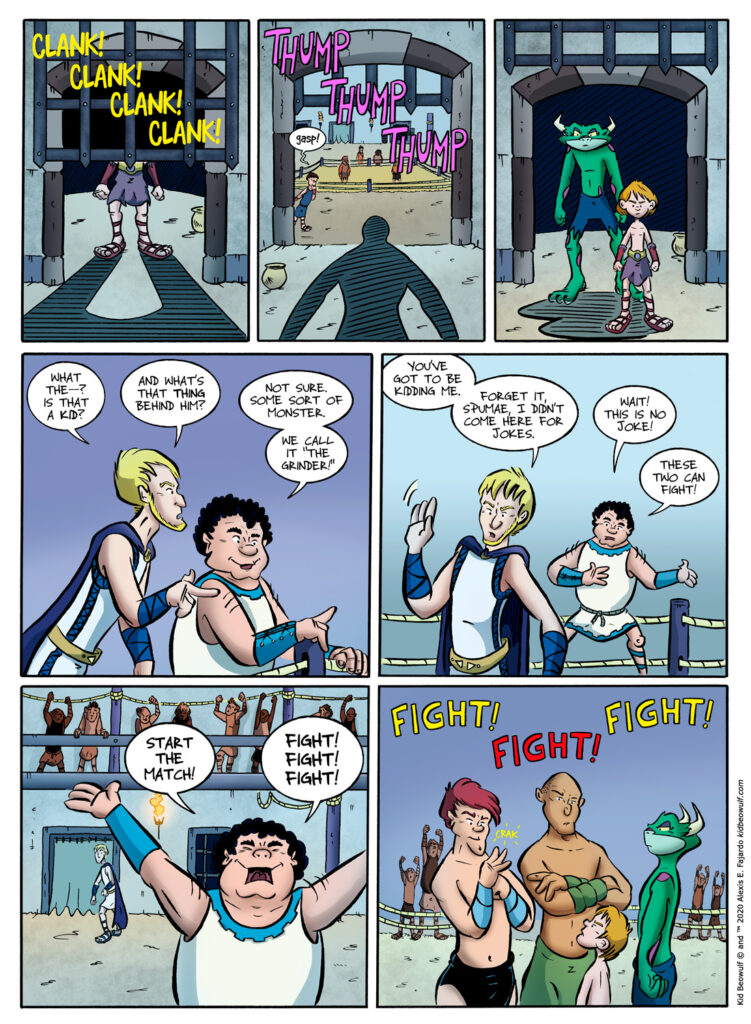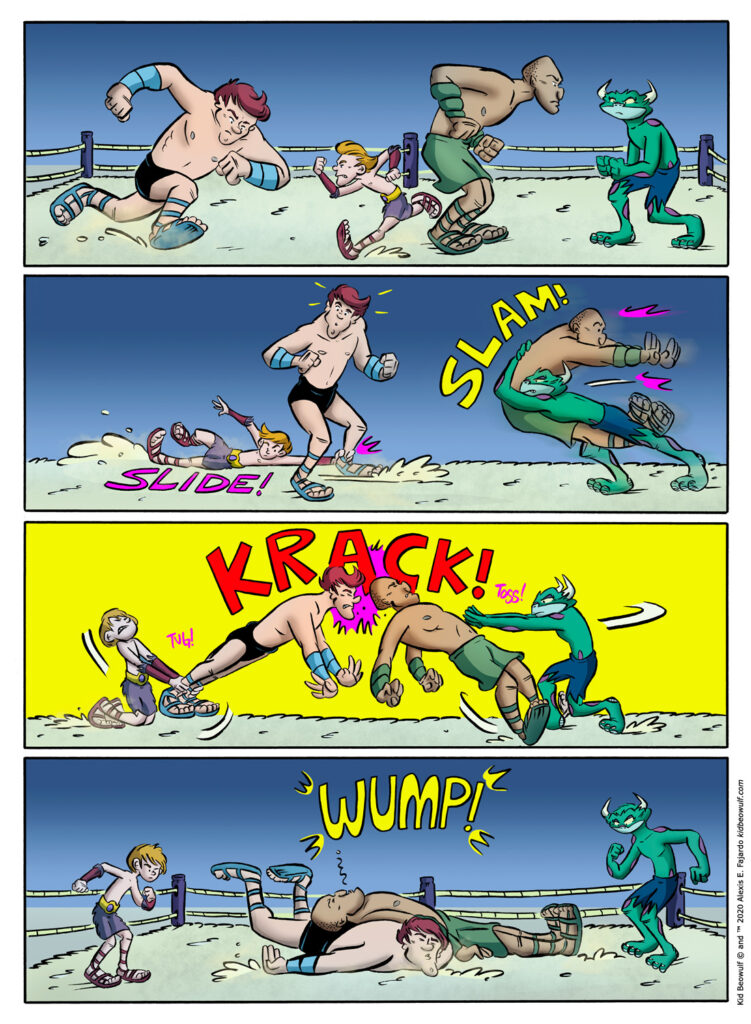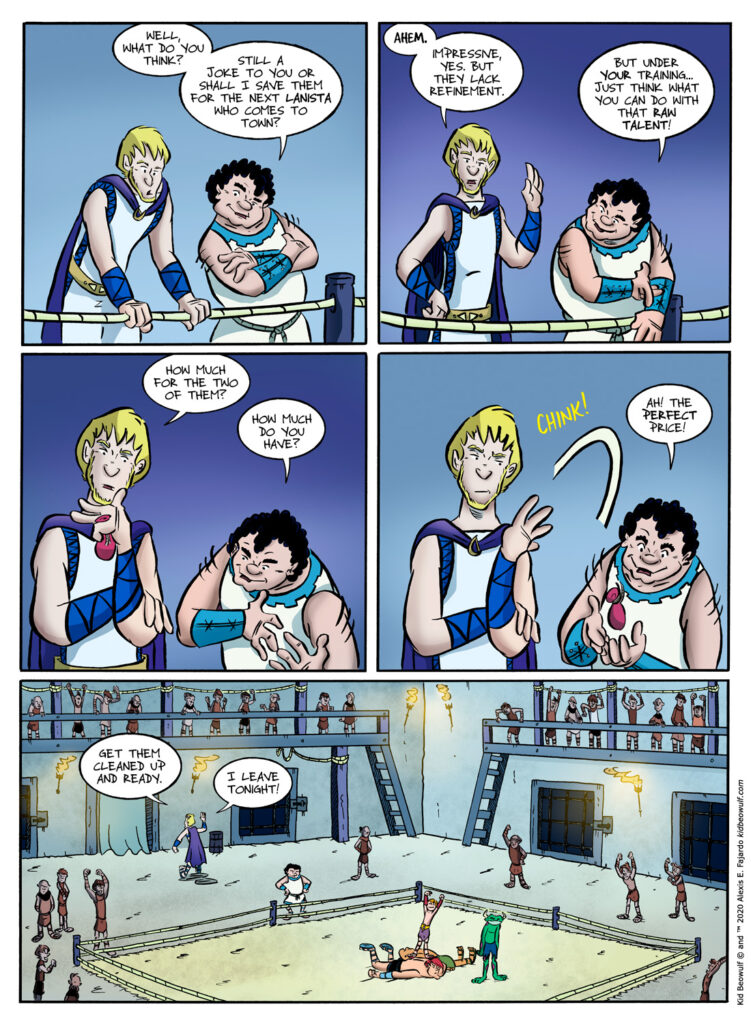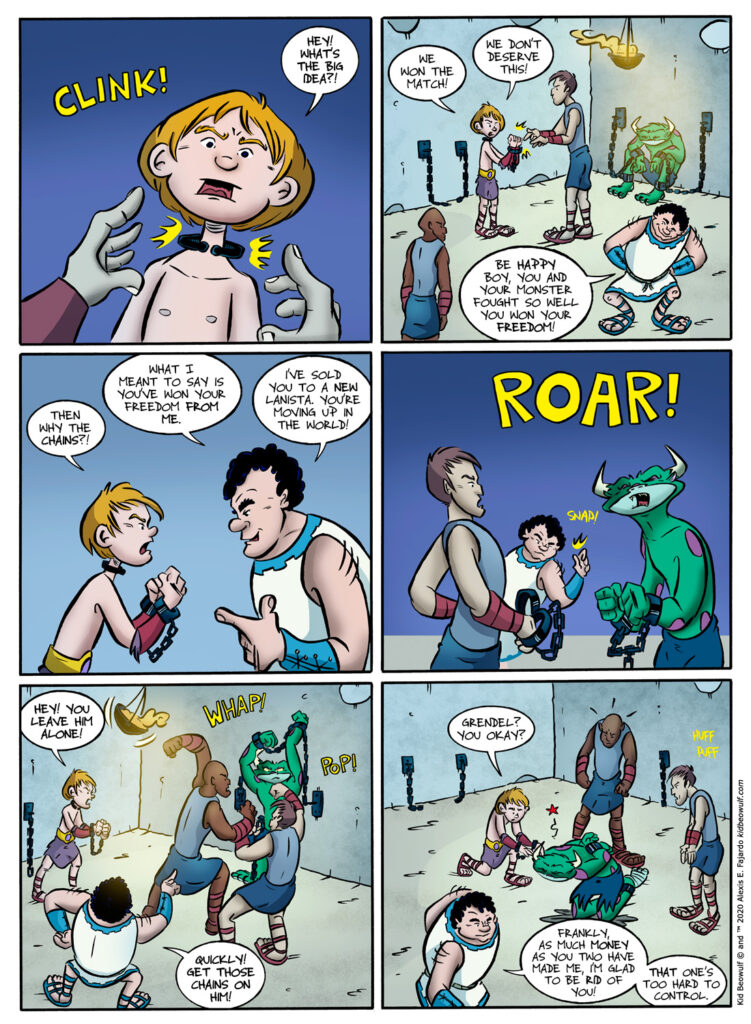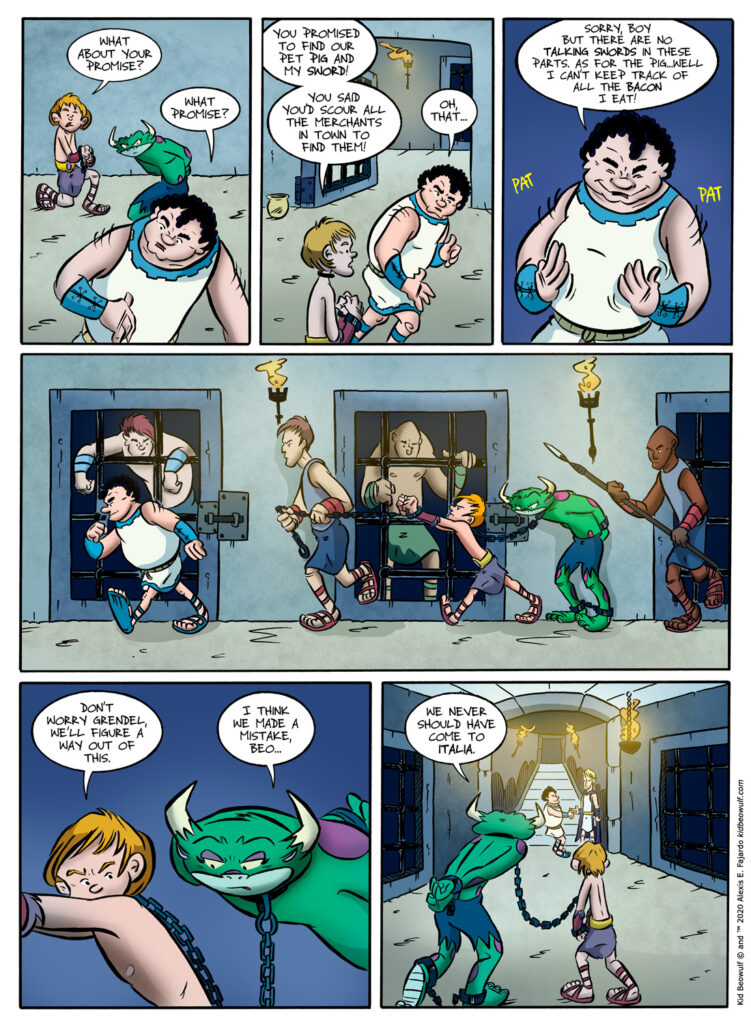 If you'd like to keep reading, then join the adventure on the Patreon page where the story is being released episodically every week. There are currently over 40 chapters (150+ pages) available to read right now! If you prefer to read in issue form digital editions are available on Comixology.
The print edition of The Tarpeian Rock is slated for a Spring 2021 release. If you'd like to get updates please join the mailing list!